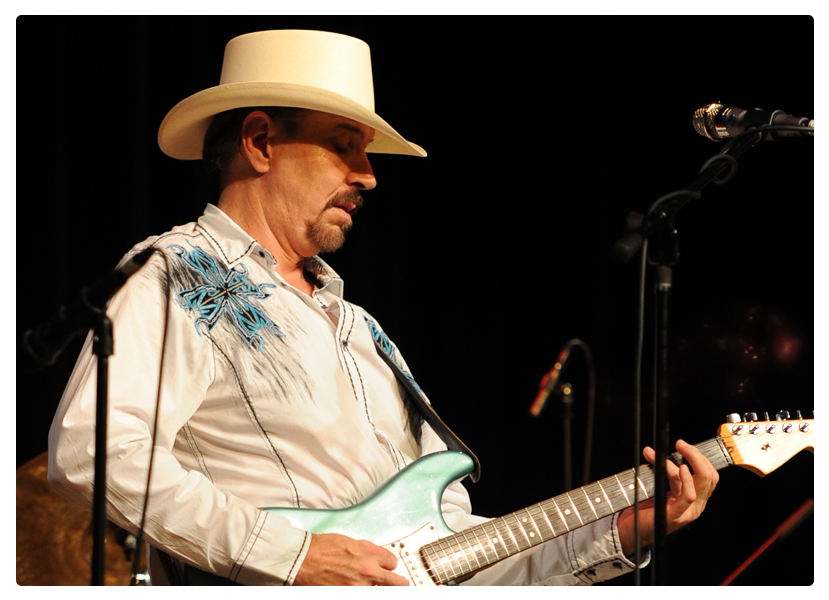 When he was 6 years old, Mike Watson peered out of his bedroom window and watched with disgust as rain began to fall. "I was a kid. I wanted to go outside and play," Watson said with a laugh. Instead, he grabbed notebook paper and an Eberhard Faber and scribbled his first blues song about the heartache of a rainy day. Now, years later, he's back singing the blues and writing new material for his fourth blues album, devoted to that growling, soulful Beale Street sound. Watson is shooting for an early 2018 release on his own independent label, 'Da Blues King Records.
He has never left music and has spent his career writing, playing lead guitar and performing. "It was like I was born with a guitar," Watson said. In high school, Watson and friends formed a band and spent most weekend nights rockin' and rollin' the frat boys and sorority girls of West Georgia College in Carrollton-not far from his hometown of Bowdon, Georgia. Before long, he was the hit of Hapeville, Ga., crooning country at the Nevada Lounge. For the past thirty five years, he's continued his musical persuit, performing from coffee shops to the concert stage, and all points in between. He has opened and performed with the Freddy Fender Band, Allen Frizzell, Confederate Railroad, Janie Frickie, Hamilton, Joe Frank and Reynolds, Cheap Trick, Doyle Grisham (session musician & Jimmy Buffett's steel guitarist), and Darlene Austin, among numerous others and was a favorite performer on the emerging casino circuit. It was partly that lifestyle of endless traveling, lonesome nights far from home and too many near misses with Nashville that brought him full circle to rhythm and blues. "Rhythm and blues is more than just music," Watson said. "It's a feeling, listen to the lyrics," he advises. "They drive the point home." His fans connected with Watson's -new sound and especially one of his own songs, "I've Got A Biscuit On My Mind". "Yeah," Watson said with a throaty chuckle, "They really seemed to like that one." He counts B.B. King, Al Greene, Doyle Grisham, and Muddy Waters among his musical influences along with his grandfather, James Kent, who hailed from Hazen, Arkansas and "played a mean fiddle". Watson was also inspired by a blues artist - Z.Z. Hill. "He never received the acclaim he deserved," Watson said of the musician. But in Hill's recordings, Watson felt he'd found his musical home. Fans can hear it in Watson's work - an interaction of vocals and instruments that play off of, punctuate and complement each other in a way that is uniquely the blues
Watson is greatful to all of his supporters throughout the years, which afforded him and his band, The Mike Watson Band, the 2011, 2012, 2013, 2014 and most recently the 2016 Blues Band of the Year, as well as the Runner Up 2012 Band of the Year, and Watson, as the 2012 Runner Up Entertainer of the Year, the 2013 Entertainer of the Year and was recently awarded the 2016 Director's Award by the Atlanta Society of Entertainers! Previously Watson had a walk away win at Slab Music's 1999 People's Choice Award, a runnerup in the 2004 Athen's Flagpole Music Awards as blues artist and songwriter of the year and in 2011, Watson was inducted into The Atlanta Country Music Associations Hall of Fame!!
Look for great things with yet another new album coming and a sound that is uniquely Mike Watson...
Come out to the next MWB performance and meet Mike and the rest of the crew, and see what the buzz is all about!