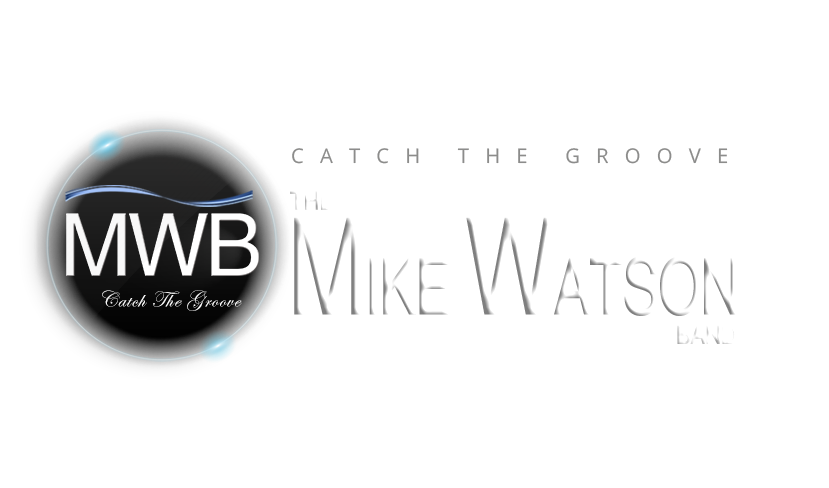 The Mike Watson Band
Atlanta Society of Entertainers - 2011, 2012, 2013, 2014, 2016, 2017 Blues Band of the Year
The MWB, collectively, have more than 60 years of performing and recording experience and they see no chance of slowing down anytime soon. Their travels, separately and as a group, have taken them all across the United States, performing concert halls to coffee shops and everything in between. The Mike Watson Band, having many different styles of music between them, have charted a new course of music they like to refer to as rhythm, country, southern rock and blues or rcsb. MWB has been a hit in many venues, performing numerous repeat performances in Athens, Helen, Lexington, Marietta, Blairsville and Jefferson, Georgia as well as their numerous performances at The Chunnenuggee Fair in Union Springs, Alabama. Mike's soulful vocals and blazing guitar work, along with the incredible contributions from bassist Paul Arredondo, keyboardist Ken Ferguson and drummer Tim Nash, amazes crowds wherever they play.
MWB had the distinct pleasure of being named as the 2011, 2012, 2013, 2014, 2016 and most recently the 2017 Blues Band of the Year by the Atlanta Society of Entertainers and Mike was also named as the Entertainer of the Year in 2013, received the 2016 Director's Award and was voted the Musician of the Year in 2017!
Over the years, The Mike Watson Band, collectively, have worked with, or opened for:
Cheap Trick, Hamilton, Joe Frank, Reynolds (Don't Pull Your Love), Chris LeDoux, Janie Frickie, The Freddy Fender Band, Allan Frizzell, Melba Montgomery, Bill Haley's Comets, Doyle Grisham (Jimmy Buffett Corel Reefer Bandmate), Darlene Austin, Bobby G. Rice, Wet Willie, Tommy Crain (guitarist for The Charlie Daniels Band for 15 years), and numerous other national and regional acts.
No strangers to the recording studio, The MWB has recorded at:

Studio By The Pond (Hendersonville, Tennessee
Fireside Recording Studio (Nashville, Tennessee)
Tree Top Studio (Nashville, Tennessee)
D & D Studio (Fairview Tennessee)
Pete's Place (Nashville, Tennessee)
Small Town Sound (Colbert, Georgia)
C & C Media (Haysville, North Carolina)
The Mike Watson Band is:
Mike Watson - Lead Guitar & Vocals (Bandleader & Frontman) | Click here for Mike's bio.
Ken Ferguson - Keys & Vocals | Click here for Ken's bio.
Tim Nash - Drums & Vocals | Click here for Tim's bio.
Paul Arredondo - Bass Guitar & Vocals | Click here for Paul's bio.